F&M Bank is committed to making an impact in the communities we serve. We are proud to have an employee driven charitable donations program, F&M Cares, that distributes funds to community organizations and individuals in need. 
Big Brothers Big Sisters
March 2023
The annual Bowl for Kids' Sake event is a staple in fundraising efforts of Big Brothers Big Sisters (BBBS) of Eastern Iowa. In 2023, F&M Bank raised over $30,000 for BBBS of Eastern Iowa, a gain of over $4,000 from last year.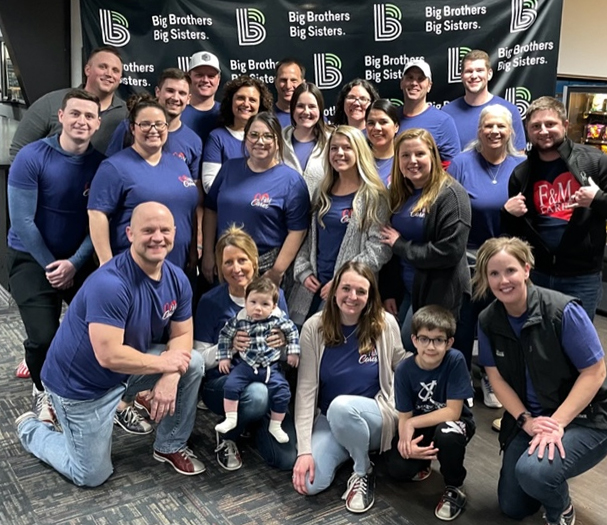 ---
Delaware County Meritorious Service Award
January 2023
Congratulations to F&M Bank's Keith Kramer, who was awarded the Delaware County Meritorious Service Award! Keith earned the award for his work as president of the Delaware County Chapter of Sleep in Heavenly Peace as well as his dedication to the Maquoketa Valley Dollars for Scholars.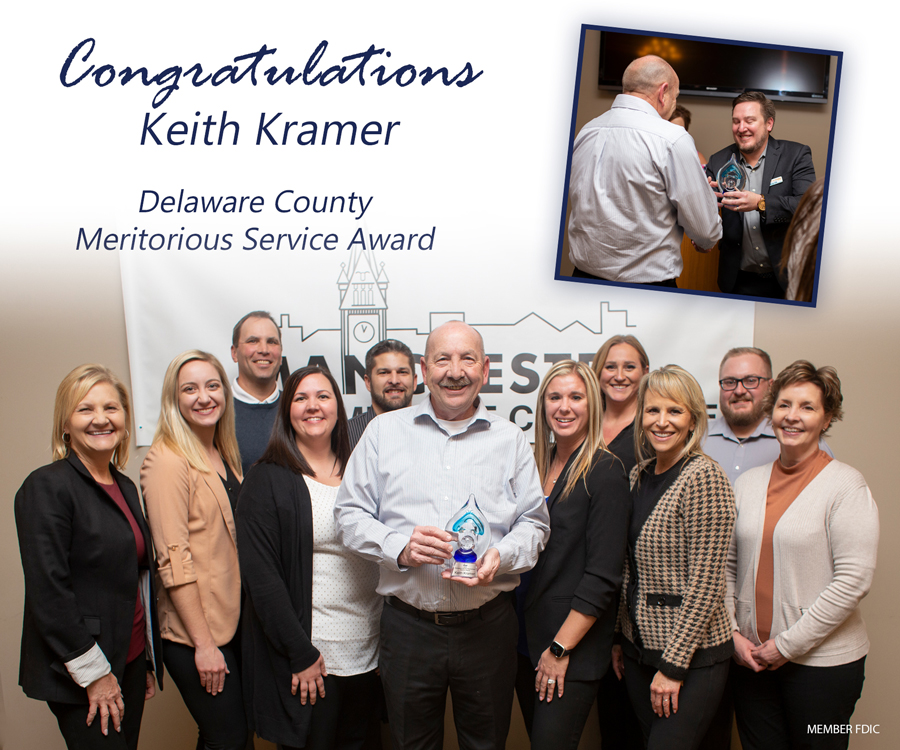 ---
Stuff the Truck
December 2022
Cedar Rapids F&M team members gathered items for Stuff the Truck, an event that helps support people in foster care as they age out of the system.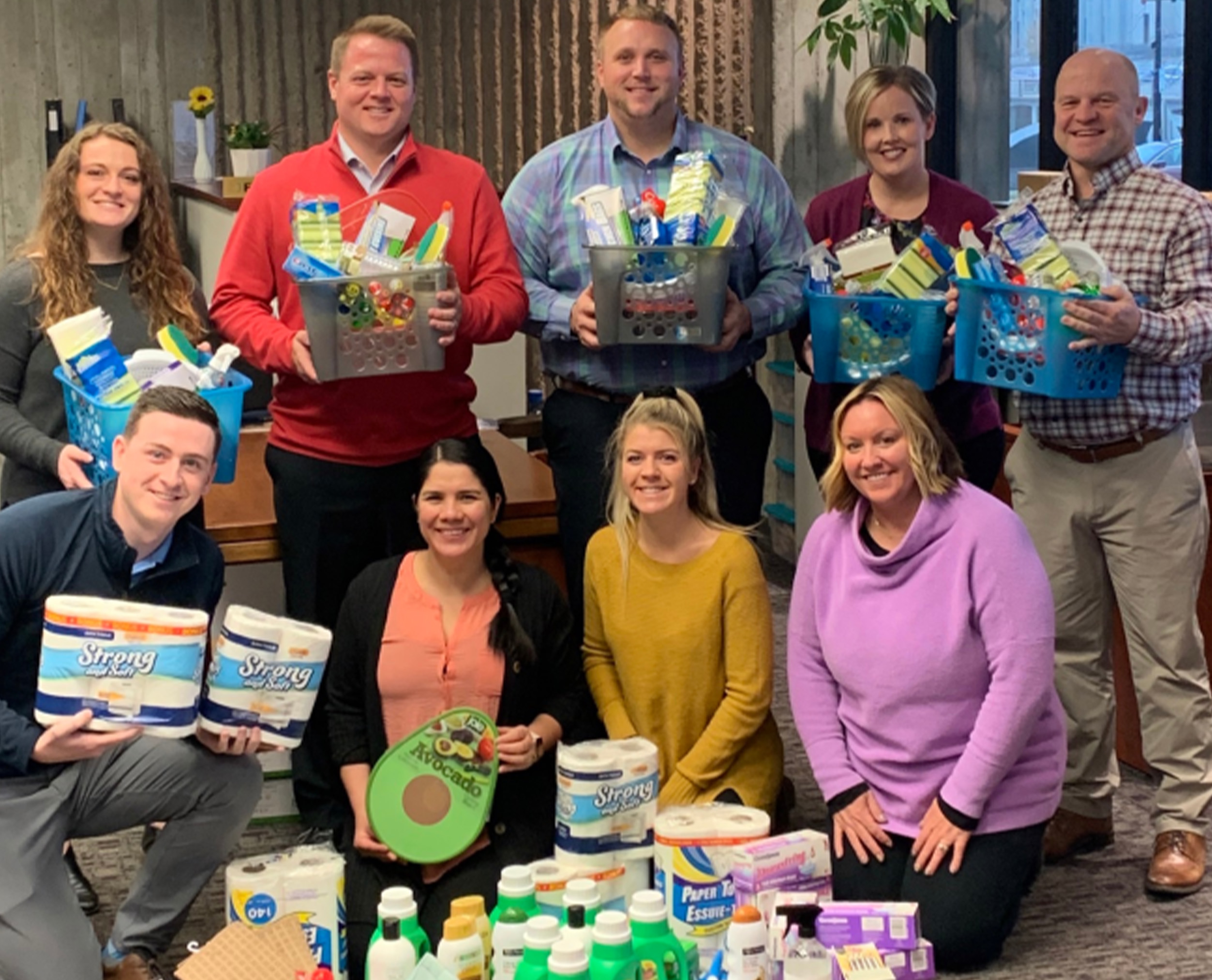 ---
Toys for Tots
December 2022
F&M Anamosa team members as well as Salvation Army volunteers and Blu Track employees helped package and assemble boxes for Jones and Linn County Toys for Tots.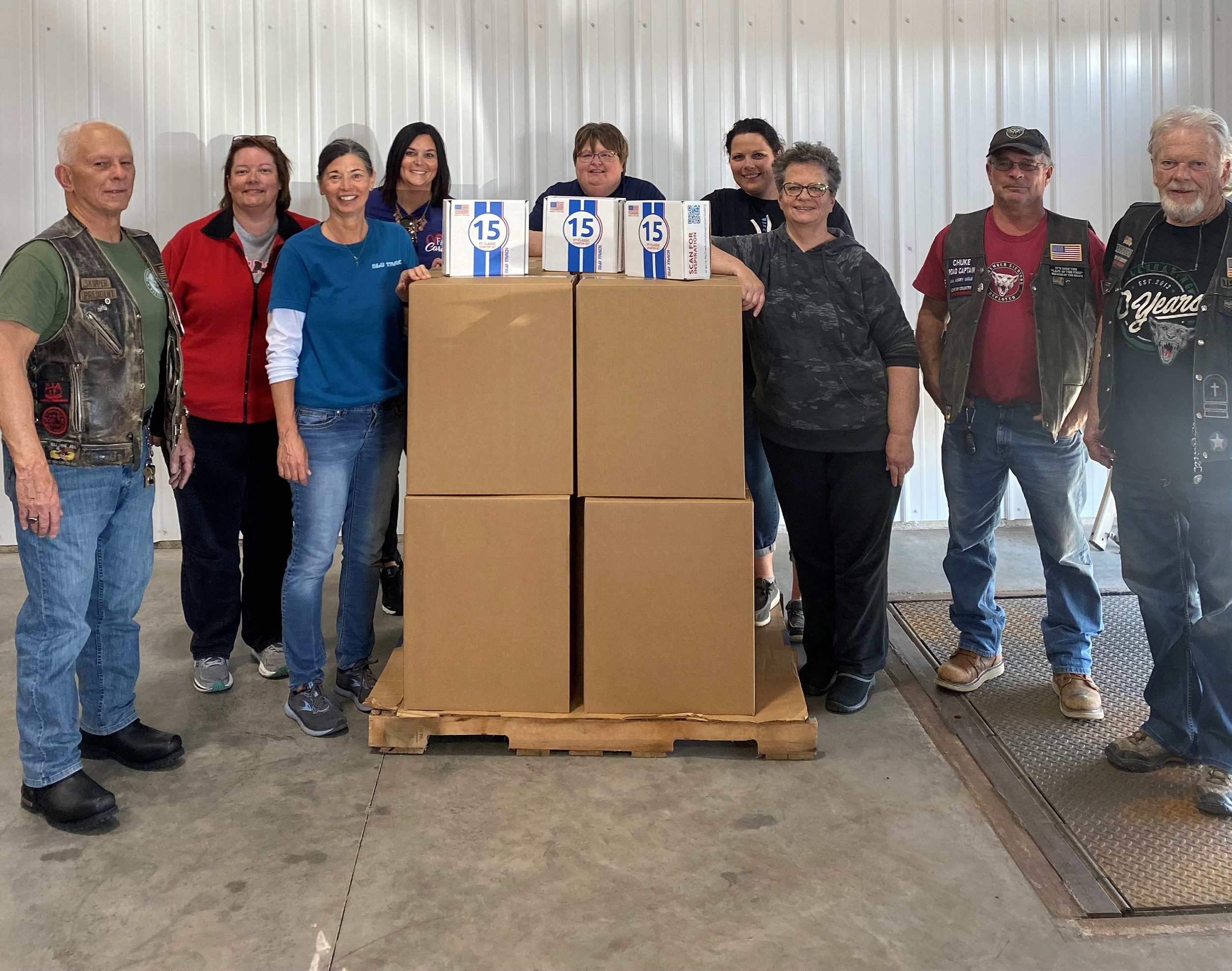 ---
American Legion Coffee Club
November 2022
F&M team members in Manchester hosted the American Legion Coffee club for local veterans, Legion members, and city representatives.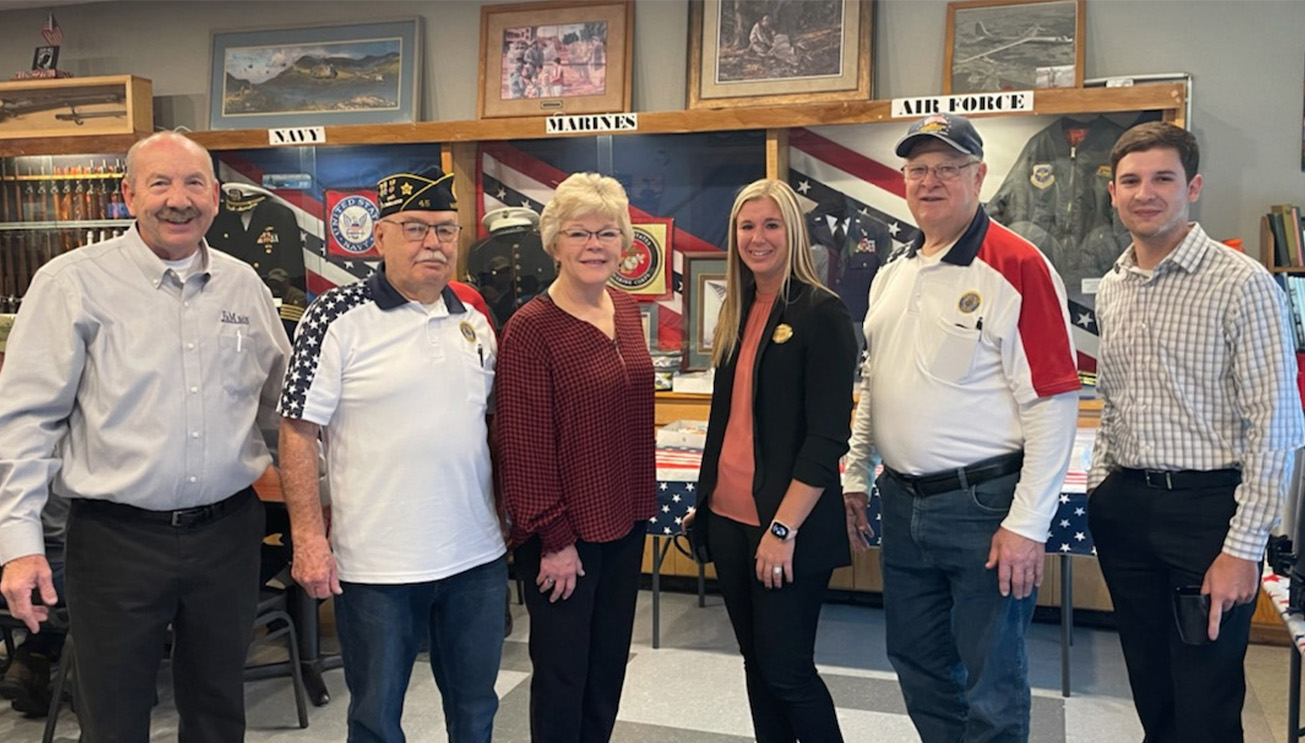 ---
Thanksgiving Food Bank Donation
November 2022
F&M team members in Manchester recently donated food items to the Delaware County Food Bank's Thanksgiving meal kits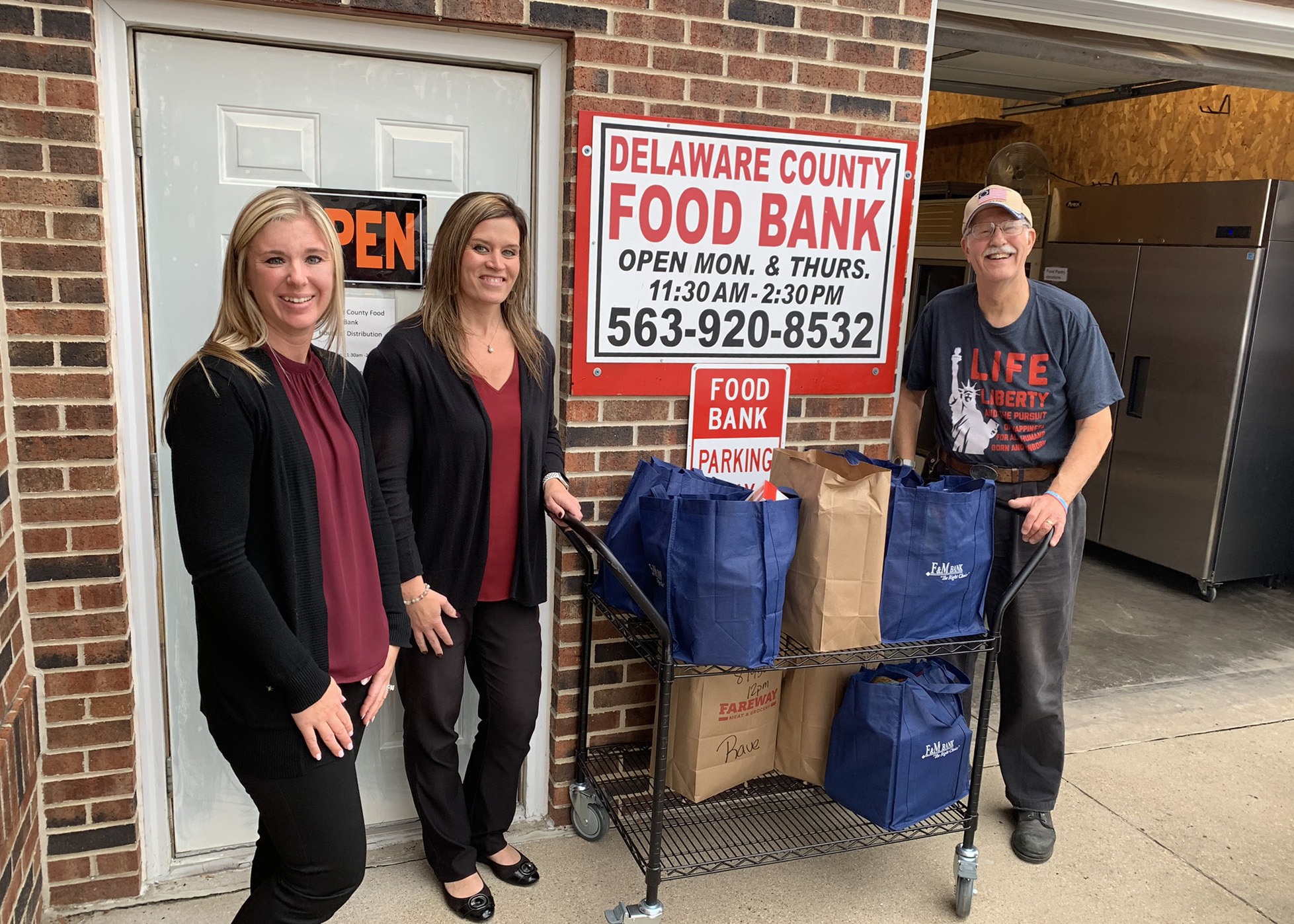 ---
Community Impact Month Food Drives
October 2022
Food drives were held at both Lino Lakes & Vadnais Heights locations in celebration of Community Impact Month!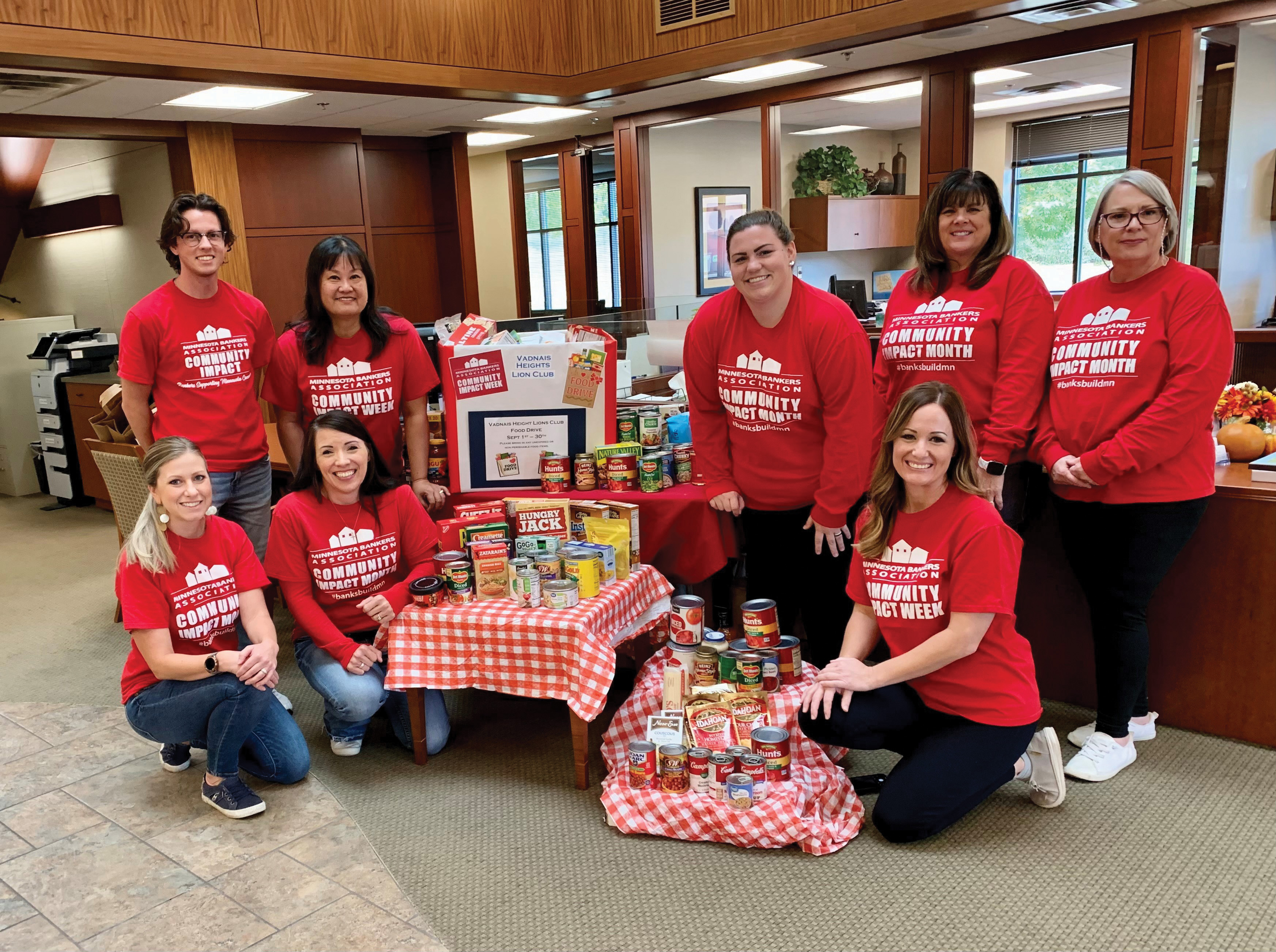 ---
Maquoketa Valley Teacher's Breakfast
October 2022
F&M Manchester team members were honored to provide the Maquoketa Valley teachers and staff with a breakfast for their day of Professional Development.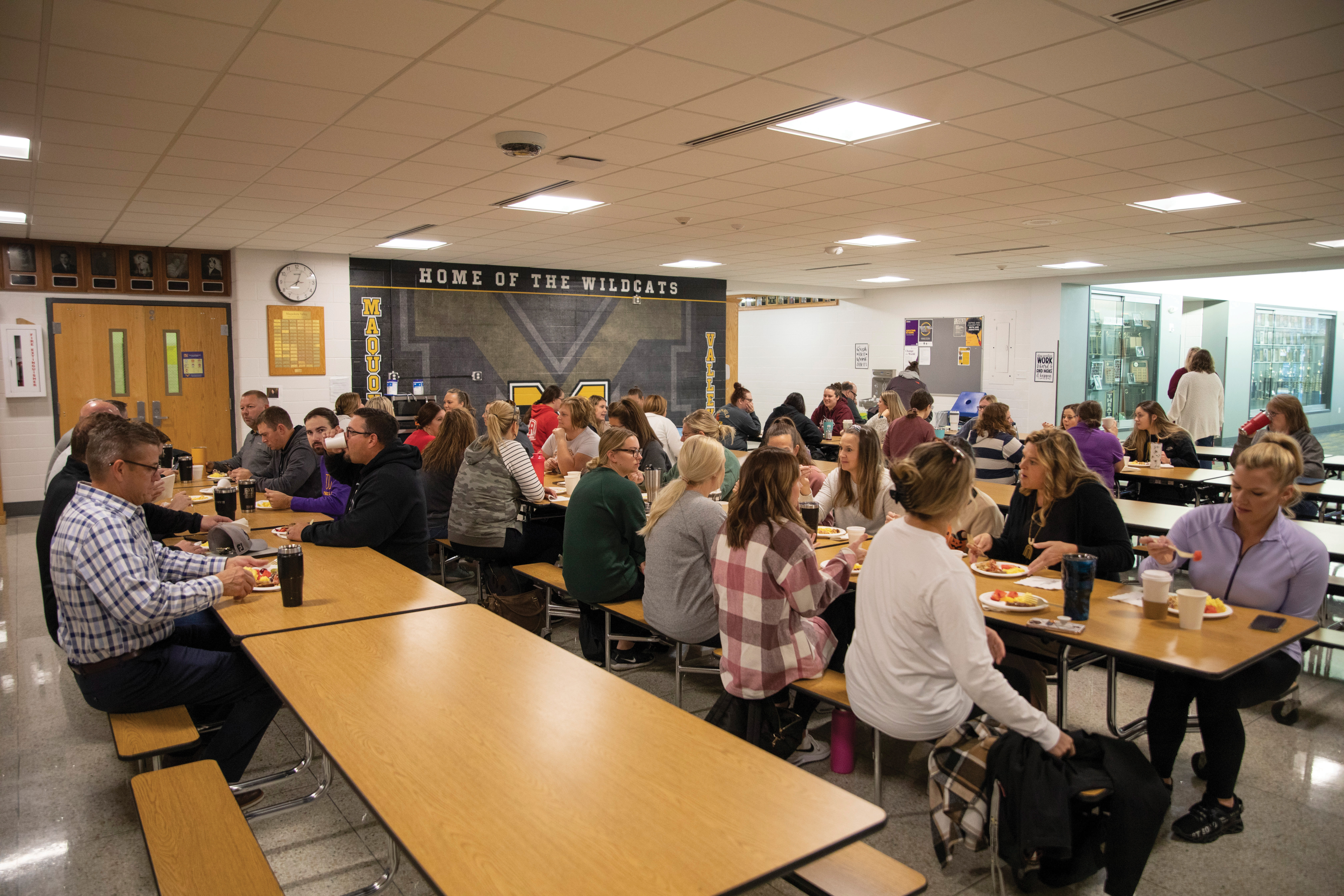 ---
Women in Leadership
September 2022
On September 21, F&M Bank sponsored and hosted a Women in Leadership luncheon in partnership with the Vadnais Heights Economic Development Corporation (VHEDC). The event was held at North Oaks Golf Club, with over 80 women in attendance. Speaker Courtney Misener gave a presentation on boundaries and how to realistically set expectations.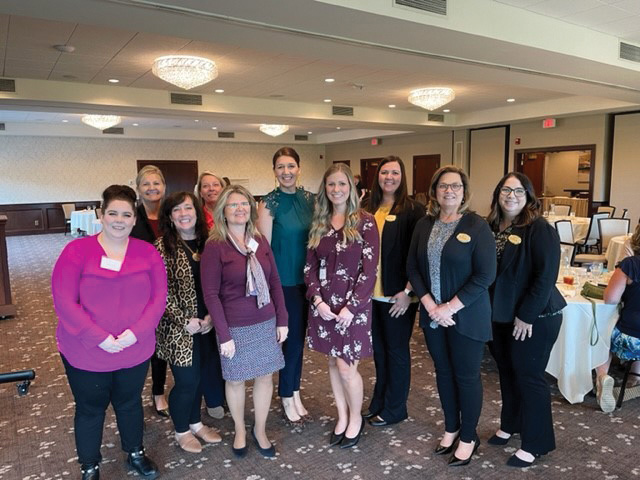 ---
Austin Strong Foundation
September 2022
Team members at F&M Bank Monticello hosted an end-of-summer grillout and raised over $1600, which was added to the F&M Bank Austin Strong Foundation Inclusive Playground pledge of $5000.
---
K-9 Unit Donation
August 2022
F&M Bank was proud to make a donation to the Delaware County K-9 Unit program.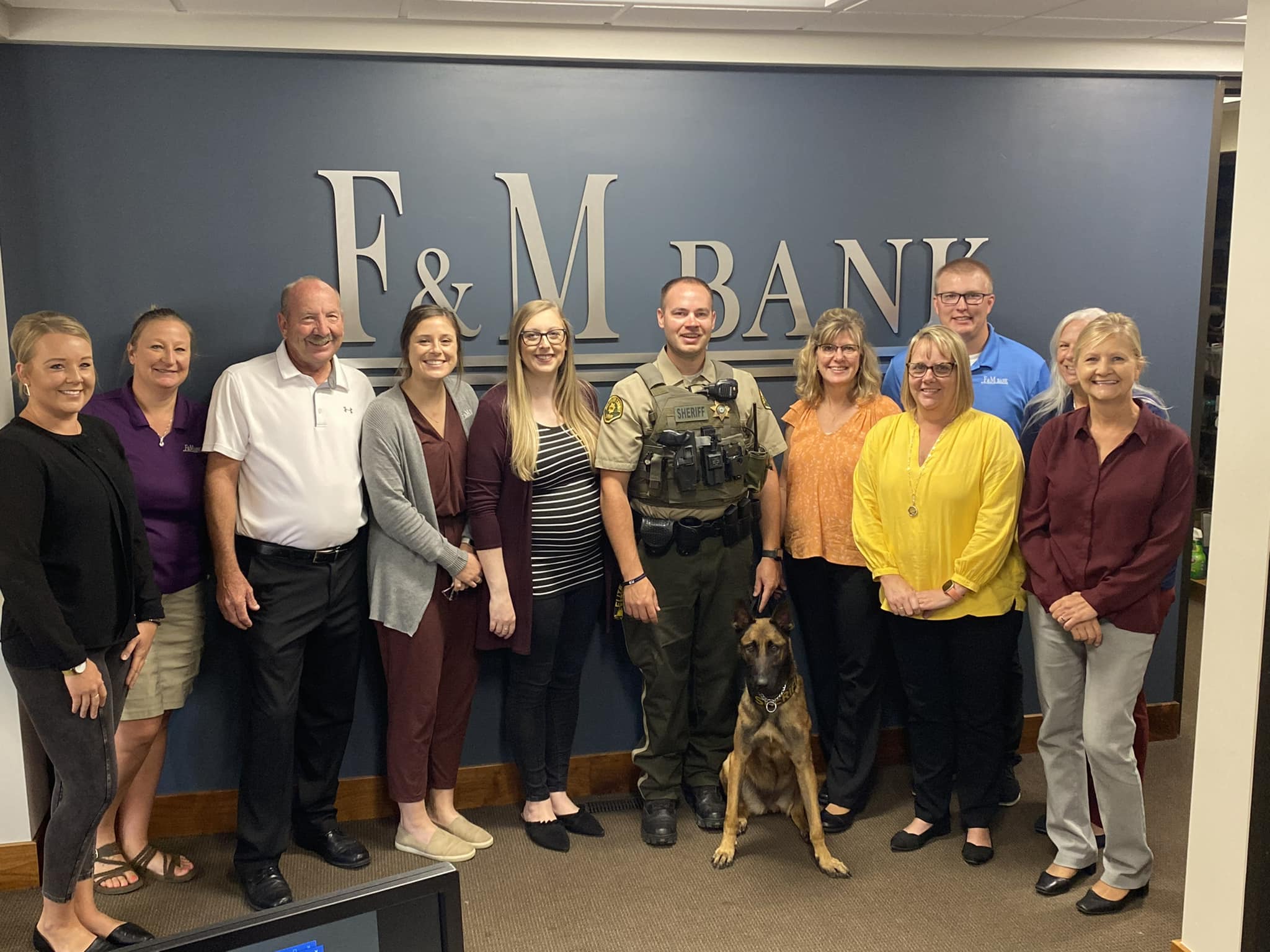 ---
Camp Courageous Pineapple Gala
August 2022
As a long time and loyal supporter of Camp Courageous, F&M Bank was pleased to once again sponsor two tables for volunteers to attend the 2022 Pineapple Gala.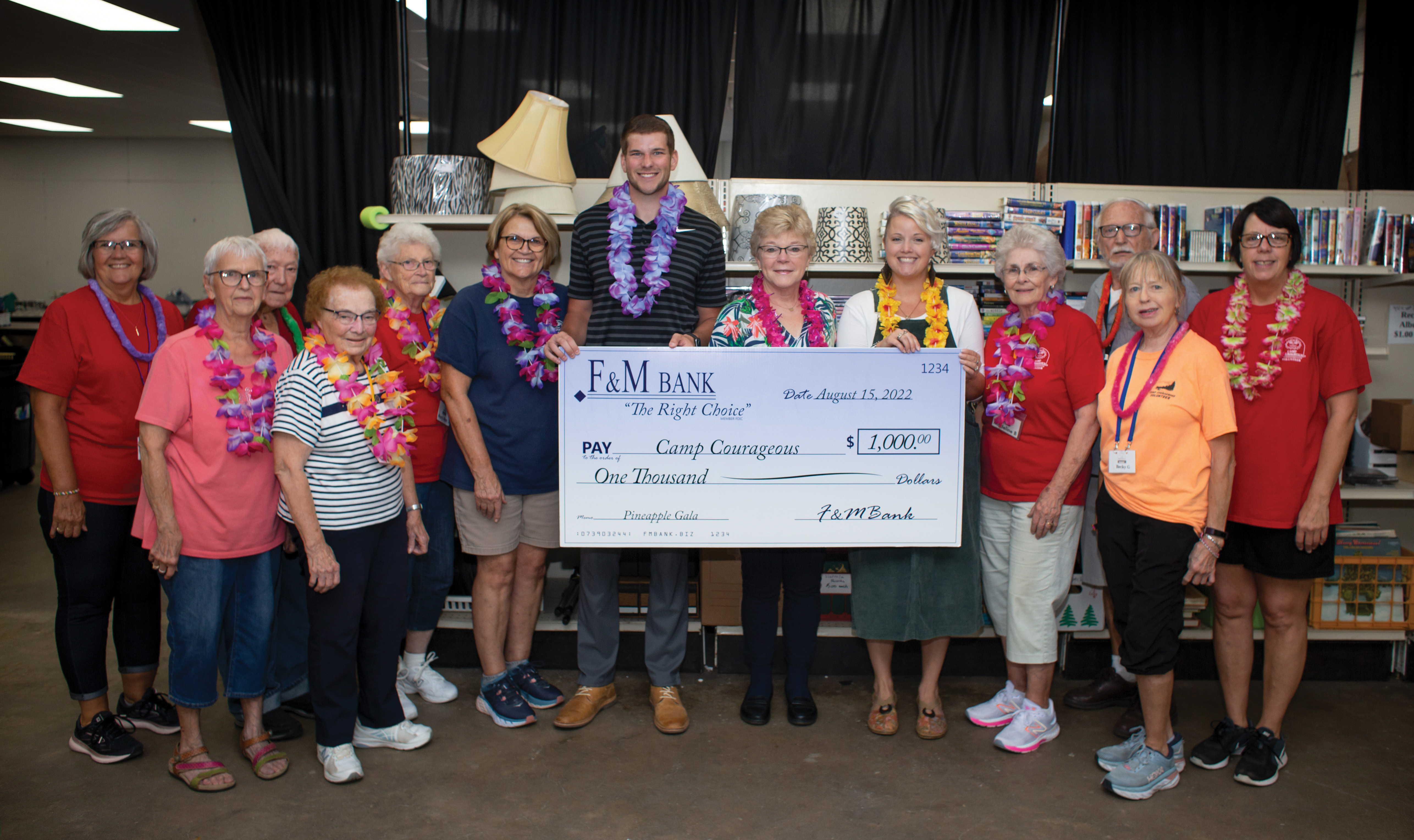 ---
Relay for Life
August 2022
F&M Bank team members in Minnesota raised $2000 for Relay for Life in support of the American Cancer Society's fight against cancer.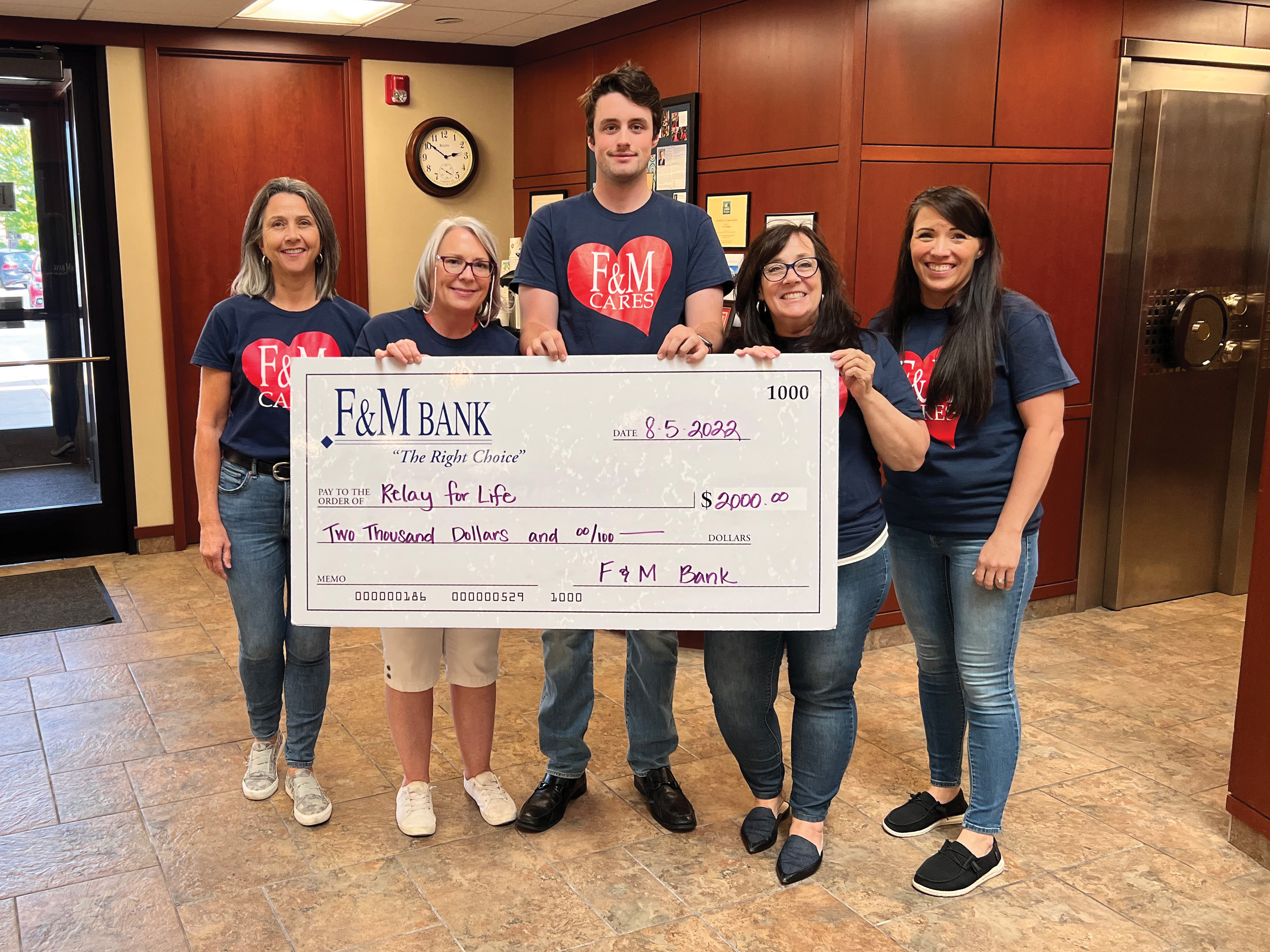 ---
Junior League of Cedar Rapids
May 2022
F&M Bank is proud to sponsor the Junior League of Cedar Rapids, which serves our communities through female leaders and advocates for issues relating to women and children on a local, state, national and international level.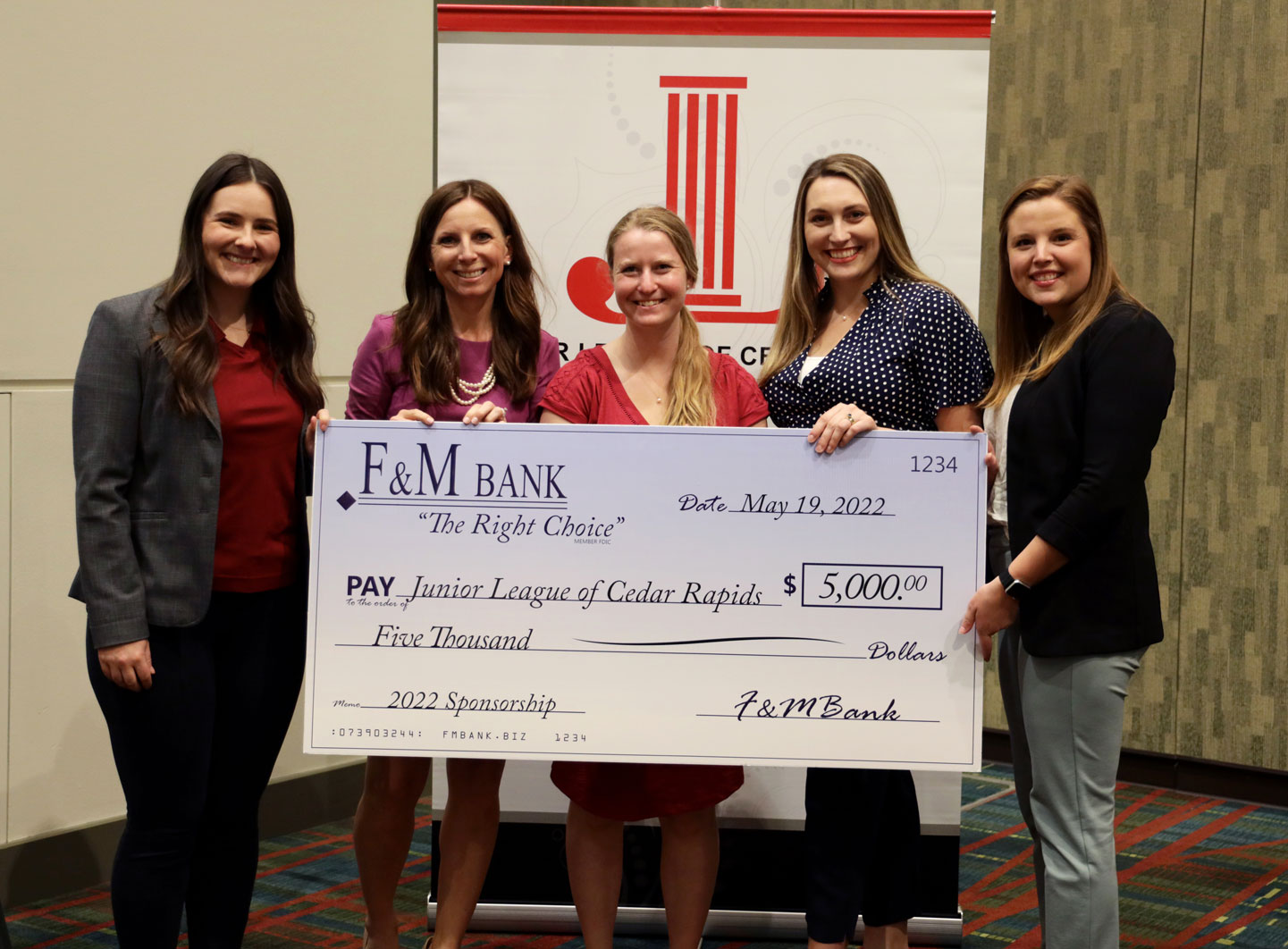 ---
F&M Bank Scholarships
May 2022
Congratulations to the Class of 2022 graduates and scholarship recipients featured below! Each year, several students are awarded the Nate Dunn "Next Generation of Leaders" Scholarship, which invests in future leaders who have exemplified leadership in their communities. Through Maquoketa Valley Dollars for Scholars, students are also awarded the Nate Dunn Scholarship and the F&M Bank Scholarship, annually. Best of luck to these future leaders!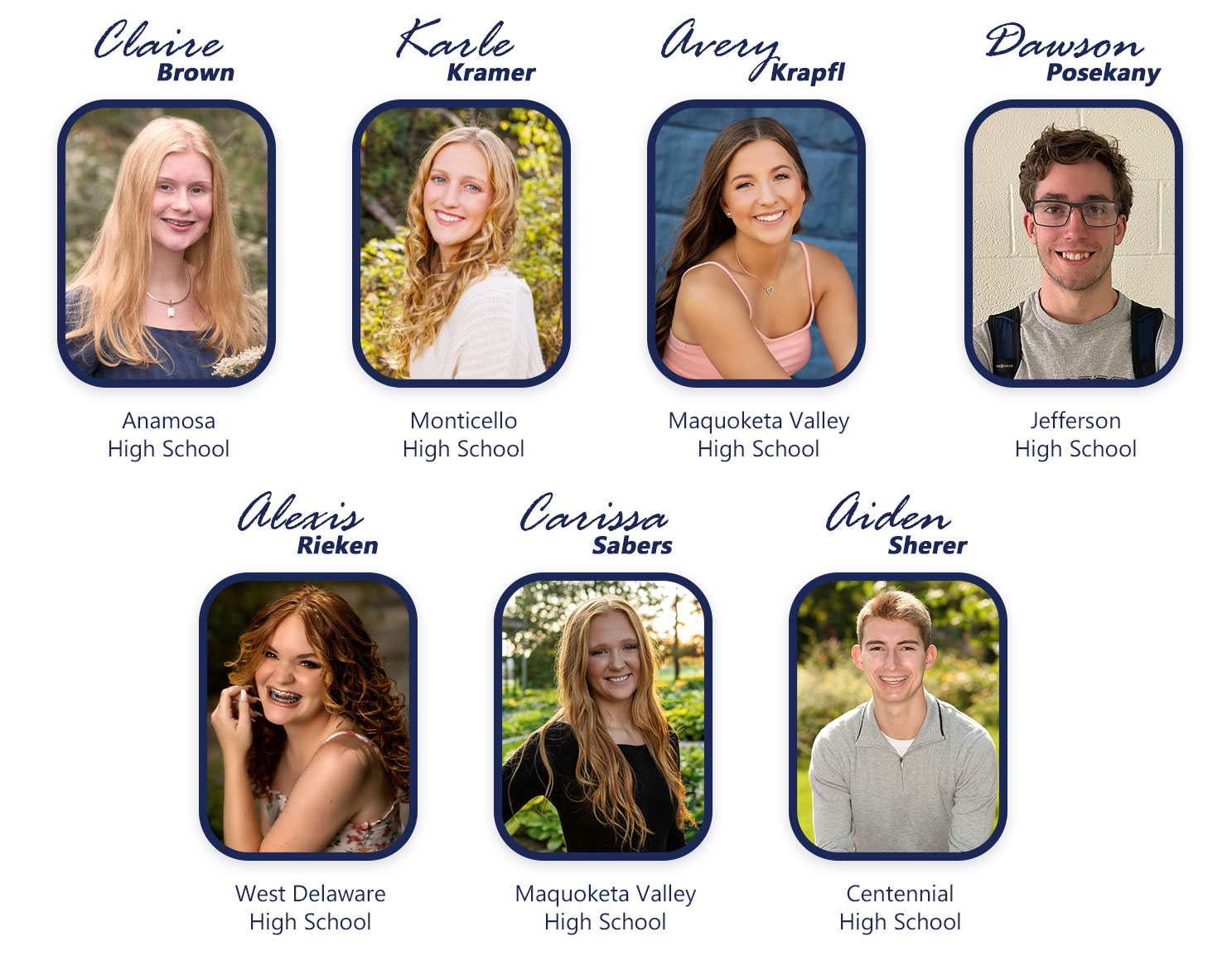 ---
Main Street Iowa
May 2022
F&M Bank is proud to support the City of Monticello in their application with Main Street Iowa, a program that works with a select group of communities to guide revitalization and local development strategies.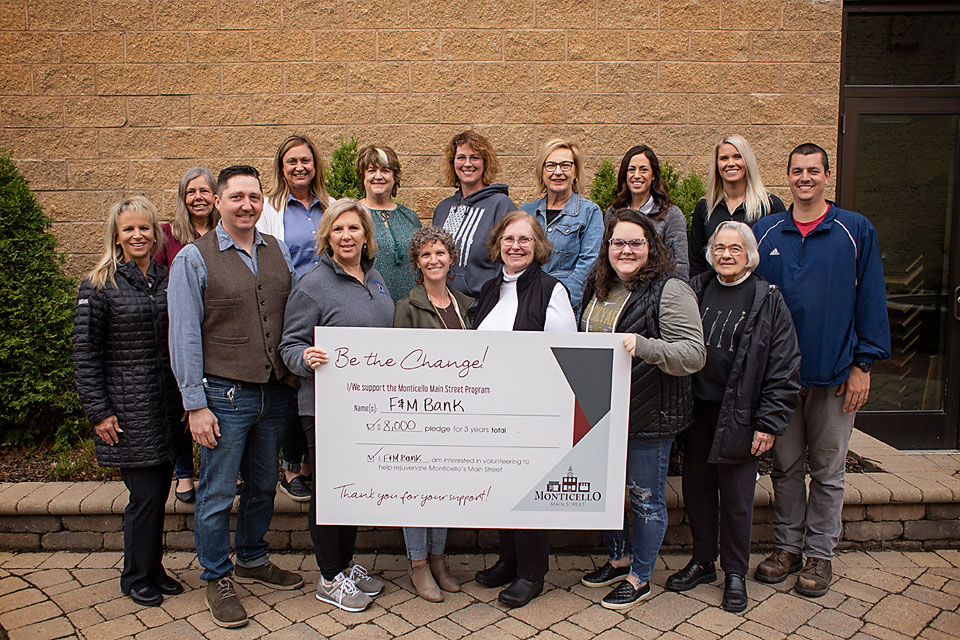 ---
Civil War Days
May 2022
F&M Bank is proud to be a sponsor of the Delaware County Historical Society's Civil War Days, which will be held June 3rd through the 5th at Lenox College in Hopkinton. The event will feature several hands-on demonstrations, a reenactment, encampment, parade, building tours, and scheduled educational talks, as well as children's activities that were popular in the Civil War times.
---
ACT Prep
March-April 2022
F&M Bank is proud to support our communities' students and their educational aspirations. 50 students from Maquoketa Valley and West Delaware High Schools prepared for their ACTs at two events in March, also sponsored by Northeast Iowa Community College Manchester Center; 13 students from Anamosa High School participated in several classes between February 1 and March 31, also sponsored by Kirkwood Jones County Regional Center; and 20 students from Monticello and Midland High Schools took their prep class on March 23, also sponsored by Kirkwood Jones County Regional Center. We wish these students the best of luck on their exams!

---
Women of Achievement
March 2022
Congratulations to Lisa McQuillen, Senior Vice President, on being recognized at the 2022 Waypoint Tribute to Women of Achievement event in the category of Leadership. Lisa is active in her community through serving at church, teaching Junior Achievement, participating in Leaders Who Lunch, and adopting three children through Compassion International.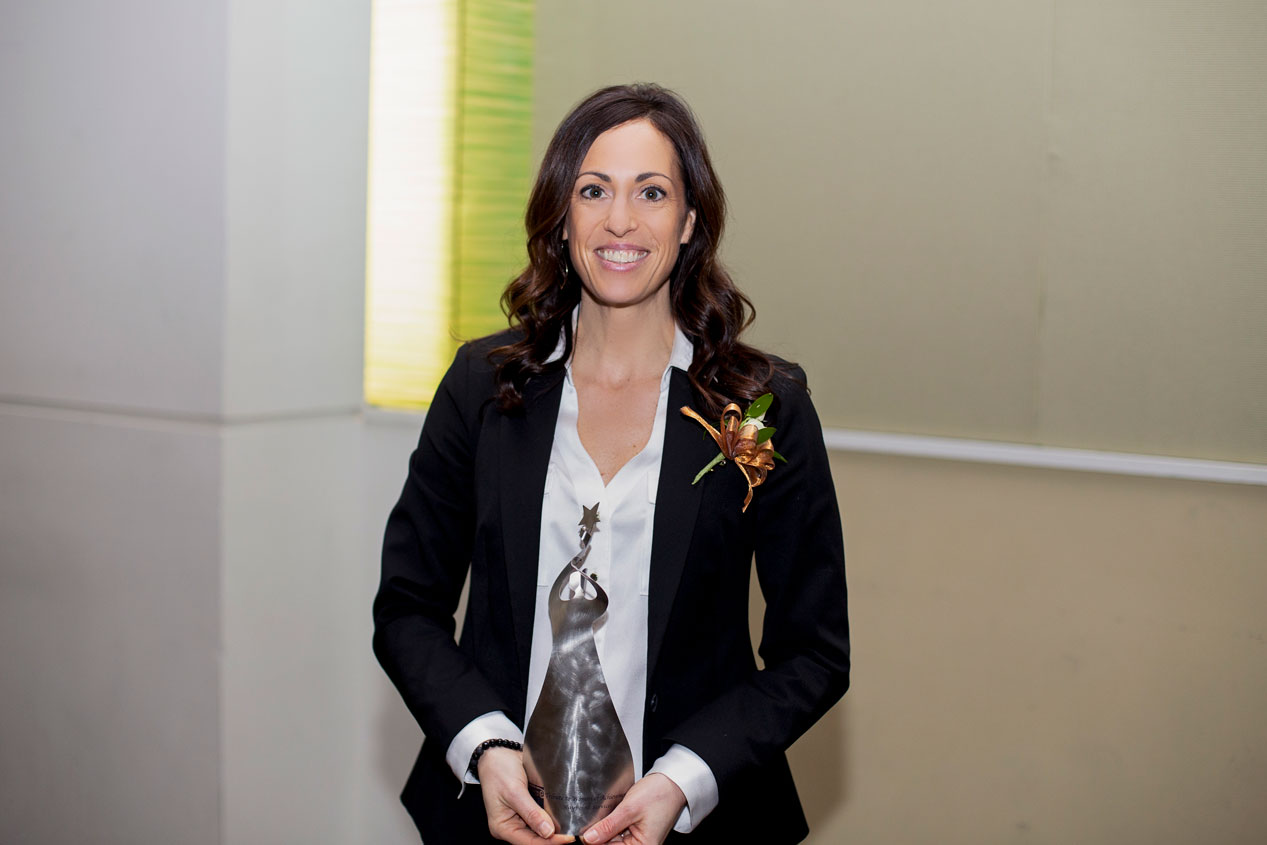 ---
Wapsi Trail
March 2022
F&M Bank was proud to donate $6000 towards Phase 2 of the Wapsi Trail Initiative, which will extend the existing trail in Anamosa.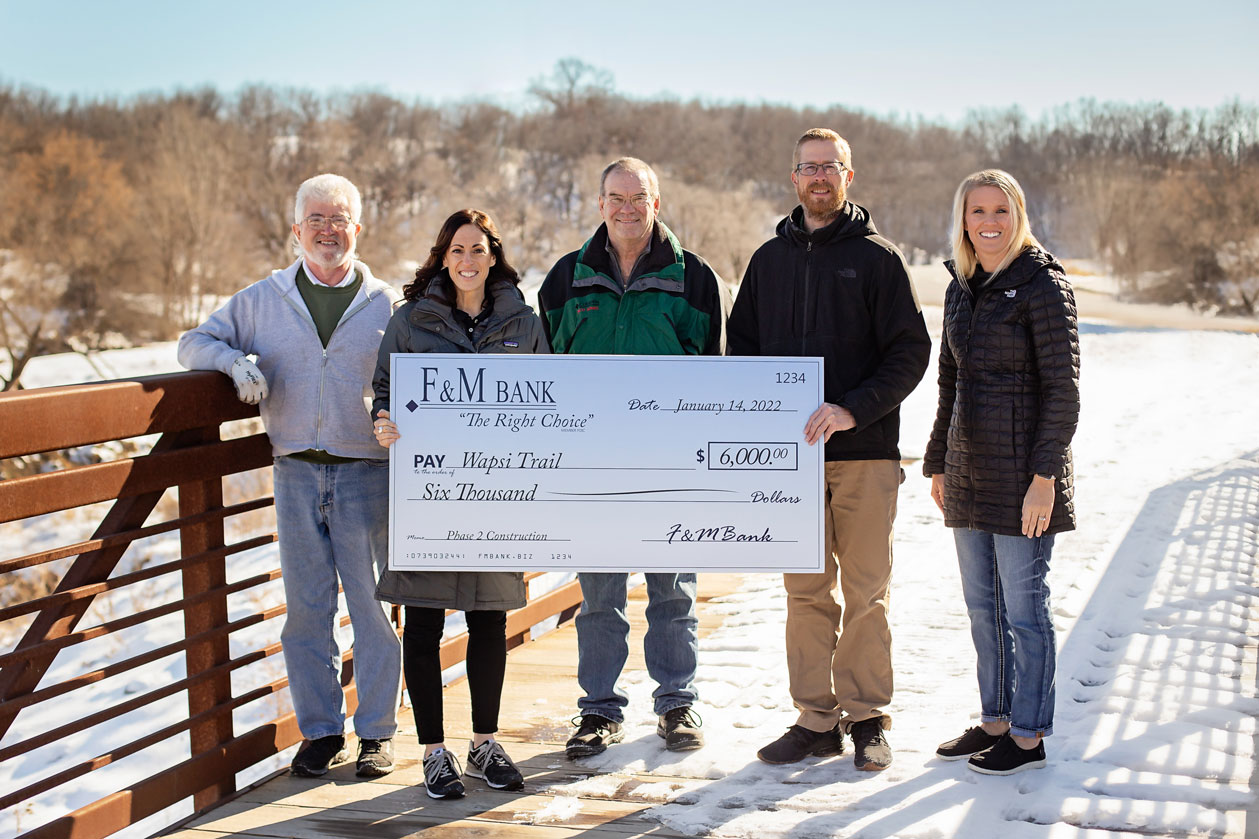 ---
Bowling for Kids' Sake
February 2022
The annual Bowl for Kids' Sake event is a staple in fundraising efforts of Big Brothers Big Sisters (BBBS) of Eastern Iowa. In 2022, F&M Bank raised $25,840. Great job, team!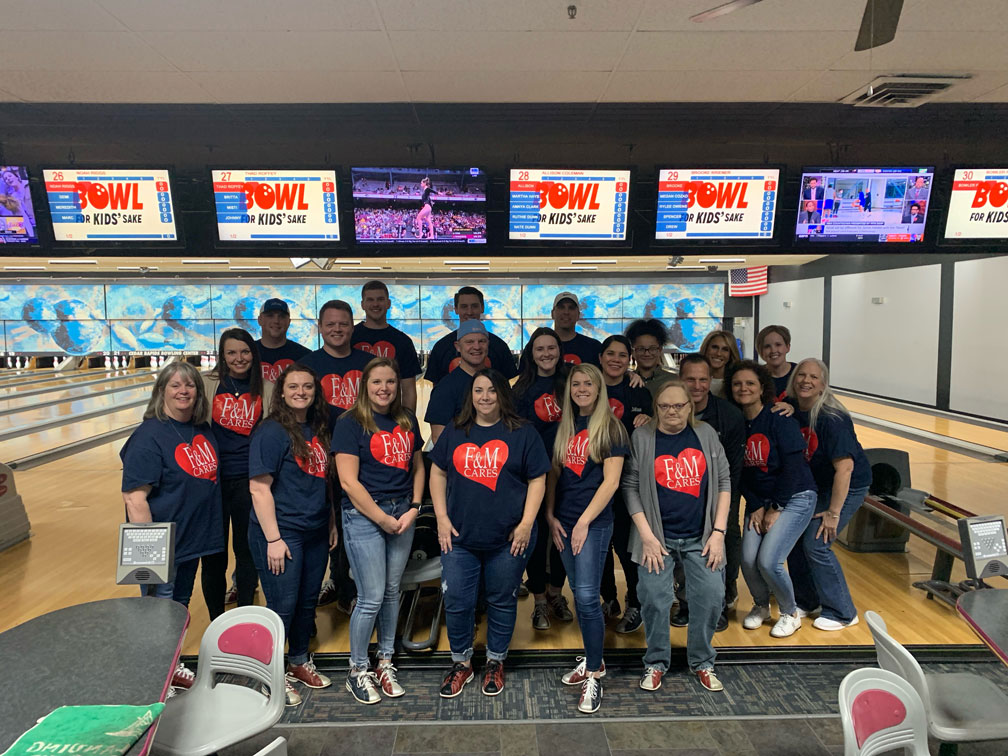 ---
MAGIC Match
November 2021
F&M Bank is proud to sponsor St. Mary's School MAGIC Match, an annual program that provides enrichment activities or materials that further students' education in many diverse areas.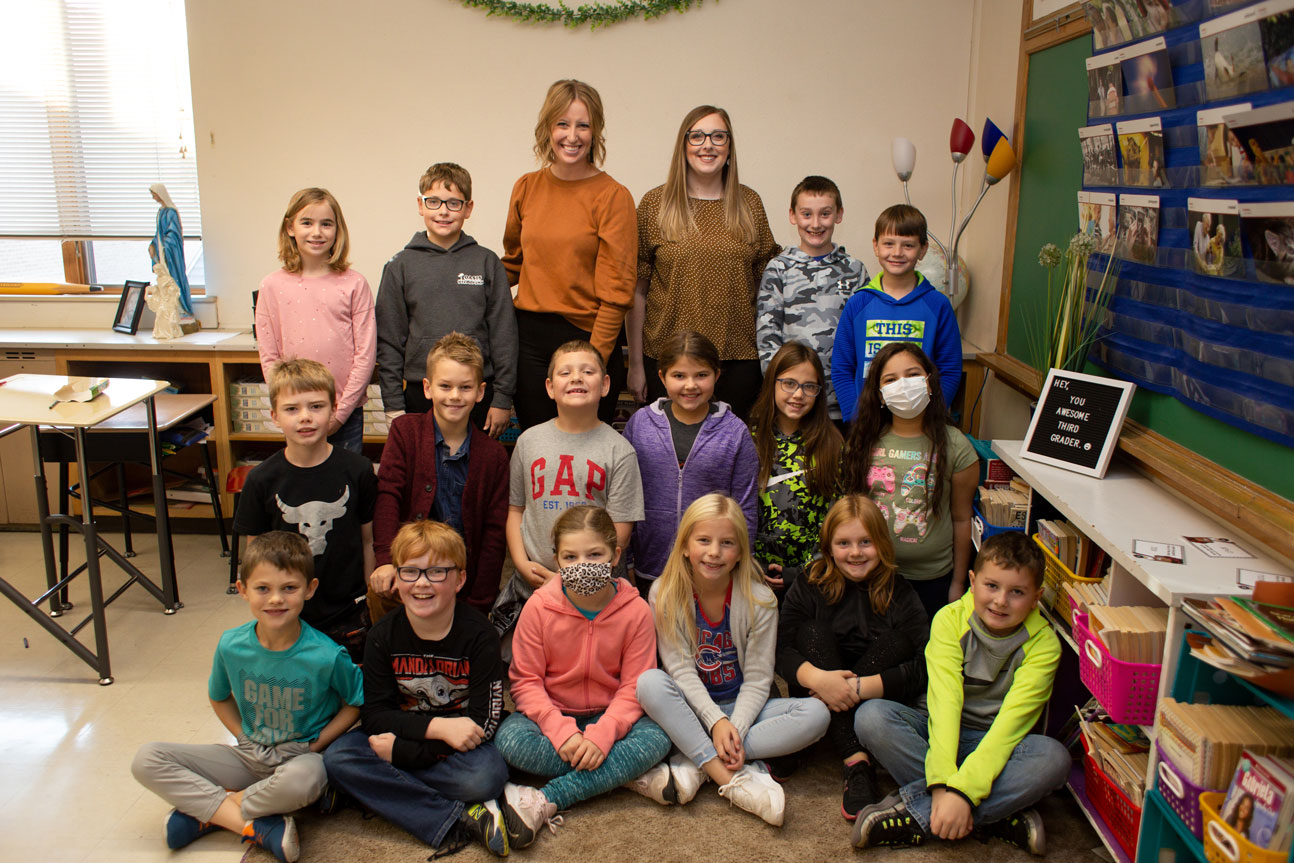 ---
Day of Caring
May 2021
Community involvement is at the heart of F&M! Our Jones County team members did a phenomenal job cleaning up and planting flowers during the 2021 United Way Day of Caring!
---
HallMar Village
May 2021
F&M Bank has pledged $30,000 in support of HallMar Village, a new senior living community from Mercy Cedar Rapids and Presbyterian Homes & Services. In addition to a long-term care community, HallMar Village will also include independent living and residential apartments, as well as an expansive village center. The community will also incorporate the Chris & Suzy DeWolf Family Innovation Center for Aging and Dementia, which pledges to be a hub of research, training, and education in aging and dementia. The Innovation Center will house Mercy's Memory Clinic, The Family Caregivers Center of Mercy, healthcare services on-site, an adult day center, and a Research and Training Institute.
F&M Bank is proud to be a supporter of this initiative," stated Nate Dunn, President and CEO of F&M Bank. "We are confident HallMar Village will be a leader in specialized care for those living with dementia and we are looking forward to being a part of the new standard for senior living and care for the Cedar Rapids community."